Malerische Umgebung
Ferienpark an der Berkel
Luxuriöse Ferienhäuser
Der Achterhoek
Der Achterhoek befindet sich in der Provinz Gelderland und ist für seine abwechslungsreiche Landschaft, die häufig als malerisch bezeichnet wird, bekannt. Hier finden Sie nicht nur Wälder, Wiesen und Flüsse, sondern auch jahrhundertealte Bauernhöfe. Aufgrund der vielen Burgen, die überall im Achterhoek zu finden sind, scheint es, als wäre die Zeit stehengeblieben. Man hat das Gefühl, als wäre man in einem Gemälde von vor 100 Jahren gelandet. Einige dieser Schlösser können besichtigt werden, wie Havezate De Cloese an der Berkel, Anwesen und Schloss Ampsen, die Burg Vorden oder De Wildenborch in Vorden.
Dass die Zeit nicht wirklich stehengeblieben ist, kann man an den großartigen Attraktionen im Achterhoek erkennen. Hier befinden sich Städte wie Lochem, Zutphen und Doetinchem, wo Sie einkaufen gehen und etwas Leckeres in einem der tollen Gastgärten essen können. Viele Restaurants im Achterhoek haben während der Saison köstliche Wildspezialitäten im Angebot. Auch im Hinblick auf die Landwirtschaft hat der Achterhoek einiges zu bieten. So haben Sie beispielsweise die Möglichkeit, mehrere traditionelle Bauernhöfe zu besuchen, wo Sie in das Ambiente der Vergangenheit eintauchen können. Aber auch die Landwirte sind moderner geworden; so gewinnt der Weinanbau im Achterhoek zunehmend an Bedeutung. Die besten Weine der Niederlande stammen aus dieser Region und von Jahr zu Jahr kommen weitere Weingüter hinzu, wovon Sie einige besuchen können, wie das Weingut De Zesspring Joppein Lochem.
Am meisten Spaß macht es, den Achterhoek zu Fuß oder mit dem Fahrrad zu erkunden. Auf diese Weise sind Sie mitten in der Natur und können sich wunderbar erholen. Die Rad- und Wanderwege führen Sie durch fabelhafte Naturgebiete und zauberhafte Dörfer. Die Strecken sind alle optimal miteinander verbunden und gut ausgeschildert. Für Radfahrer steht zum Beispiel eine wundervolle Burgen- und Anwesenroute westlich von Lochem zur Verfügung. Wanderer können den Wanderweg Poort van Lochem erkunden, der an der Berkel entlang zum Anwesen Twickel und am Lochemer Berg vorbei führt.
Kurz gesagt – der Achterhoek hat jedem etwas zu bieten! Weitere Informationen? Besuchen Sie die Website des VVV.
Go out for dinner at restaurant Witkamp in Laren and be surprised by the weekly changing menu.
The name says it all, Bosrestaurant Joppe is located in a beautiful wooded location between Zutphen, Deventer and the Gorsselse heide. In the restaurant you can choose between lunch or dinner.
Are you a fan of fishing? In the area there are several places where you can fish. For example, you can fish well in the Berkel, a stream that flows through places like Lochem, Borculo and Almen.
Take a lovely walk in the beautiful nature reserve the Gorsselse Heide and admire all the beauty that this area has to offer.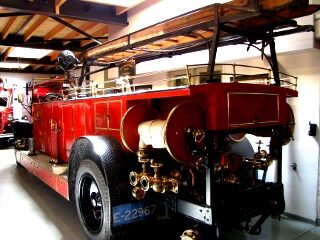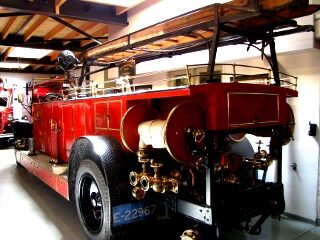 Fire brigade museum
Visit the fire brigade museum and view the extensive collection of fire fighting equipment that has been part of the equipment of many fire brigades over the years.
https://brandweermuseumborculo.nl/
Would you like a day out by bike? Then rent your bike at Fiets service Finke.
Would you like to go out for a nice bike ride? Then rent your bike at Goossens two-wheelers